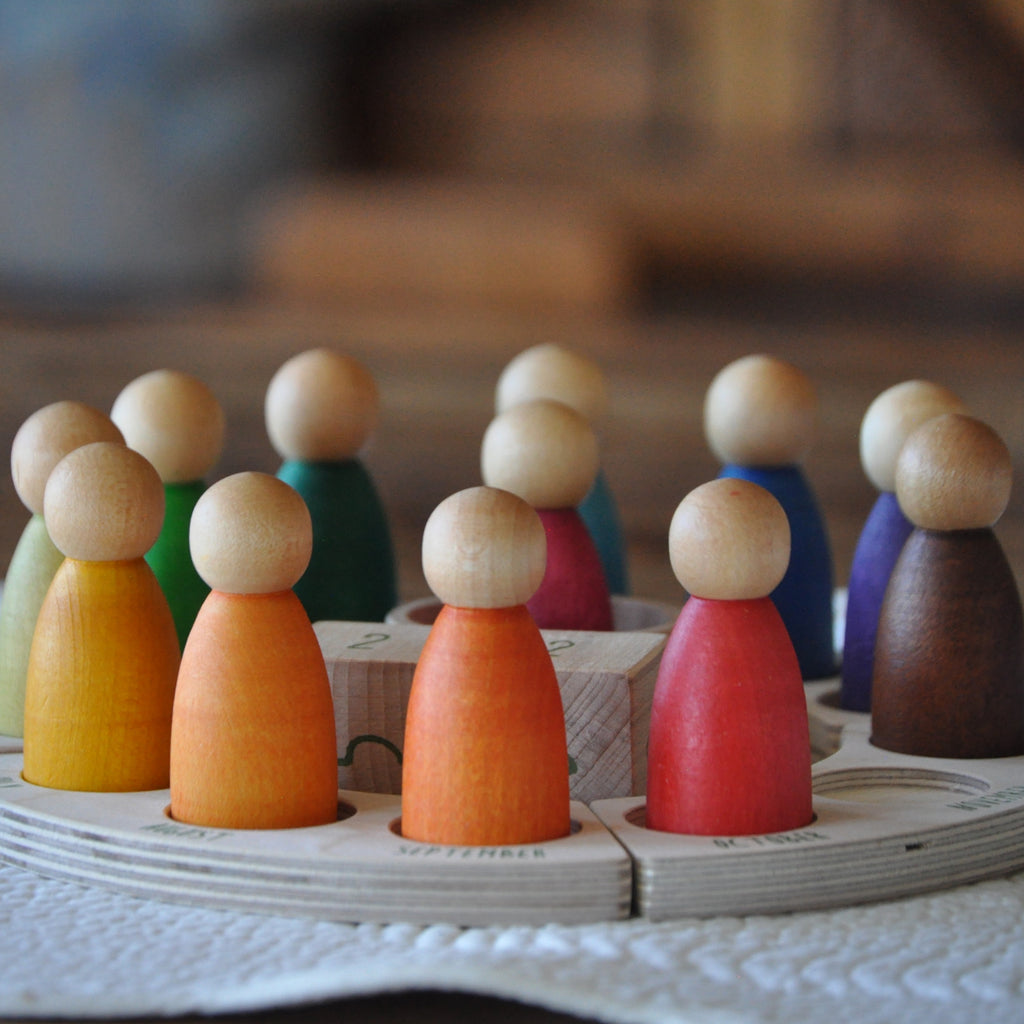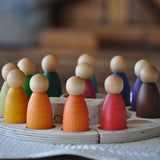 Annual Calendar
An Annual Calendar, that children can actively participate in the daily passage of time. It contains 12 figures in 12 different colors representing the seasons and months of the year. A wonderful gift of time for any family.
Comes with 12 figures, 1 beech wood bowl, 2 wooden cubes and a circular 4 piece month platform.
An additional 4 Seasons 4 Elements Platform to set the Annual Calendar on is available.
Age 3+
Made in Spain
Safety: Manufactured according to the stringent European toy safety directive EN-71