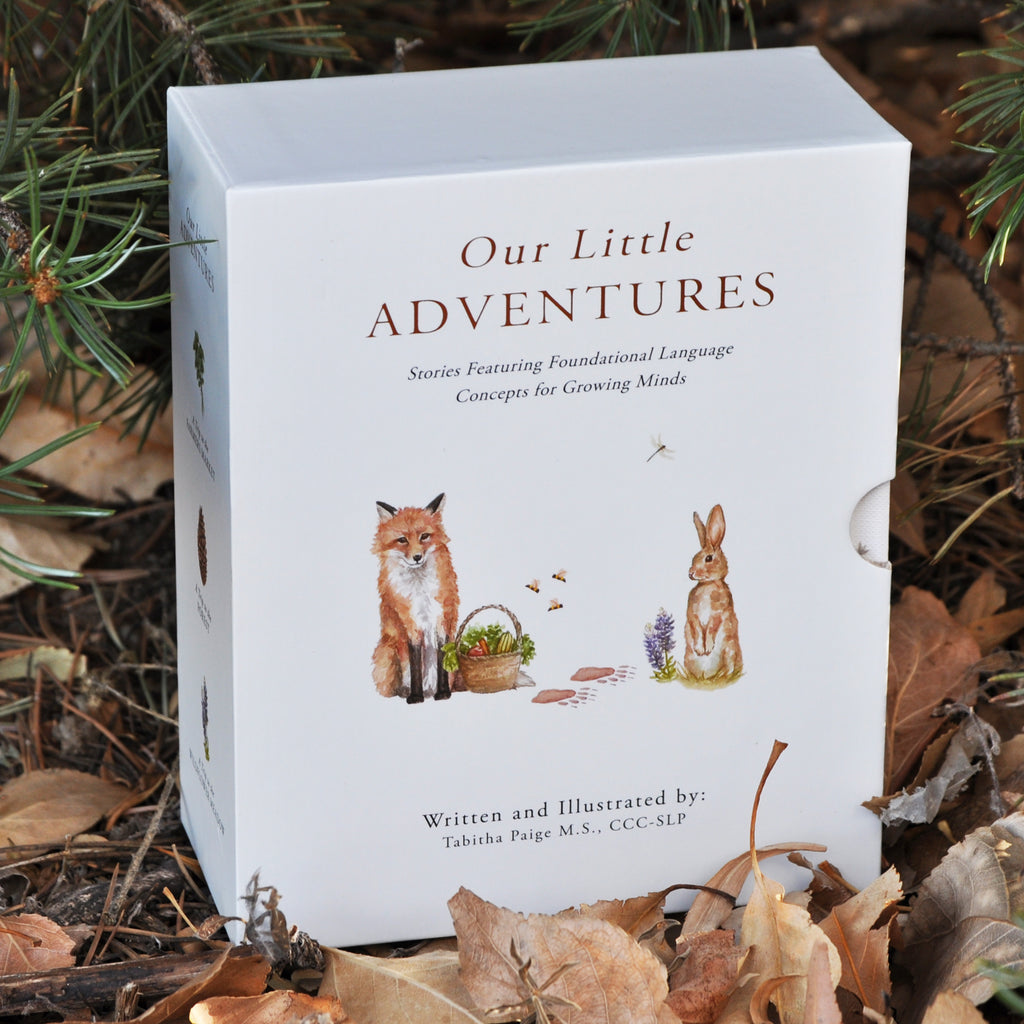 Our Little Adventures Board Books
The three children's board books in the Our Little Adventures box set take parents and toddlers on trips to the farmer's market, the forest, and a wildflower meadow. Written and illustrated by Tabitha Paige, the books feature foundational language concepts for growing minds.
Each book showcases realistic watercolor imagery and a story carefully crafted by Tabitha, who has years of experience helping young children develop their language skills.
Age 3+
3 Board Books, 96 pages
Dimensions : 4.23 x 2.09 x 6.95 inches