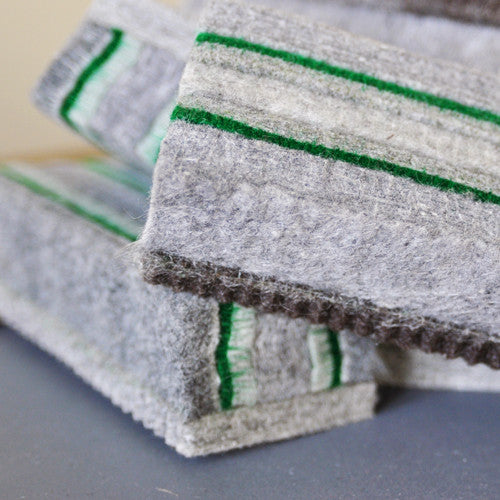 Felt Chalkboard Eraser
Oh the beauty of chalk! This simple felt block is perfect for correcting mistakes or for wiping the slate clean.

The simple felt block has deep ribs, which absorb chalk dust, while the slightly rough surface gives the necessary resistance to remove chalk  easily from the blackboard. Cleaning the felt block is a breeze: just clap it against another block the old fashioned way, or against a wall.

*Note: do not clean with water as it will damage the felt.