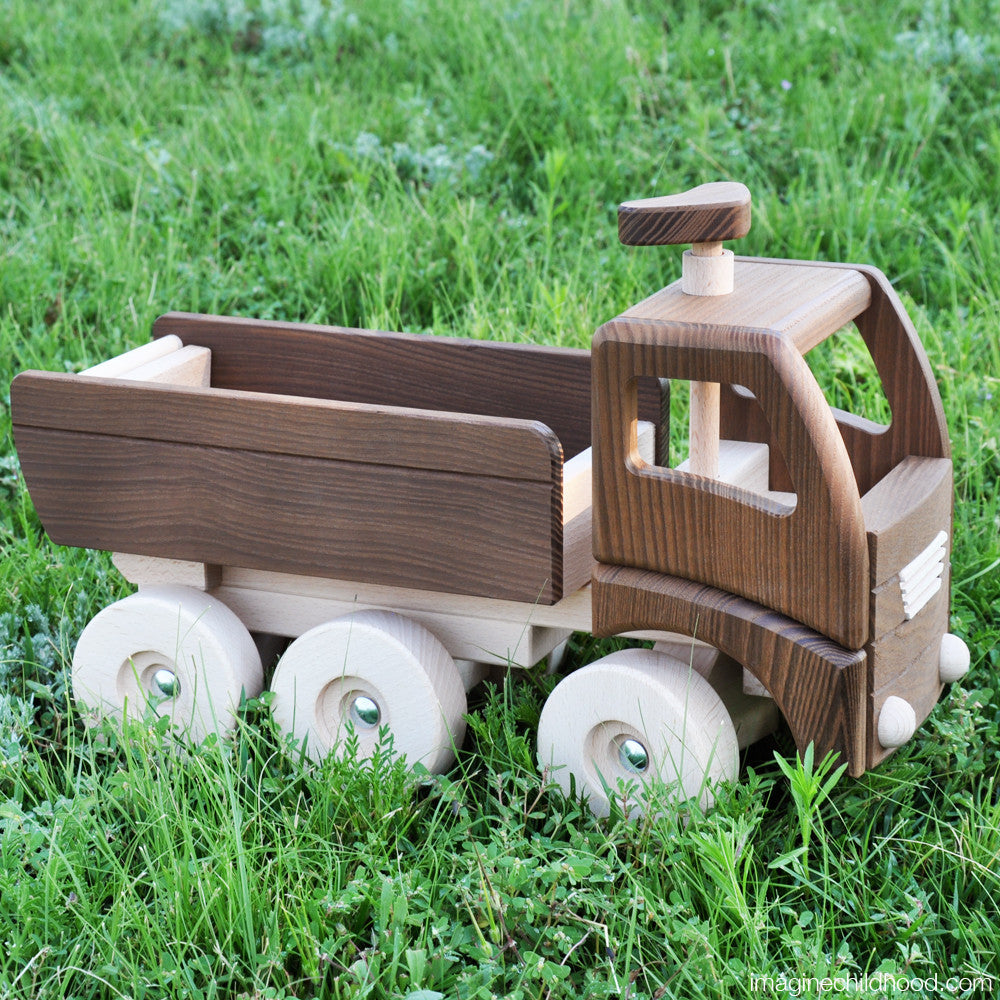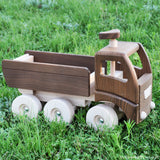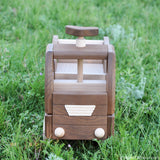 Wooden Dump Truck
Play room and backyard construction sites are serious business, and this Wooden Dump Truck means business. Made from sturdy, solid wood that has only been heat treated to create the color difference, this mighty dump truck can haul all the real and imaginary dirt your little one can dream of. 
Measures: 16" x 6" x 9.5" 
Made in Europe from replenished EU forest.