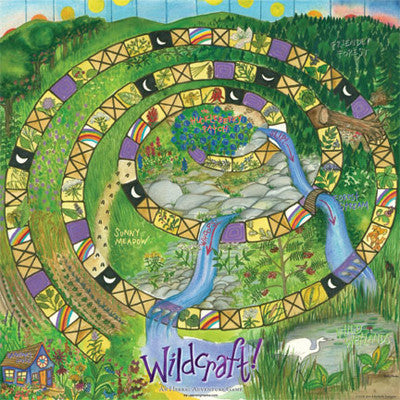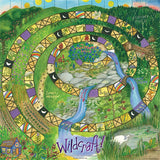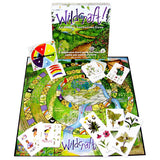 Wildcraft: An Herbal Adventure Game
This beautifully illustrated nature-based cooperative game is fun and educational.  Wildcraft teaches you about 25 edible and medicinal plants and their uses. (Wildcrafting is the harvesting of wild plants.)

All ages of "kids" will enjoy this wonderful game, whether they are 4 or 104.

Wildcraft! includes a 20x20 inch game board, instructions, 4 player pieces, 52 plant cards, 52 trouble cards, 25 cooperative cards, and a spinner. It also comes with a downloadable story to enhance the story of the game.

Made in the U.S.A.
Box/board made with 100% recycled chipboard.
Printed with vegetable oil based inks.
Water based coating on paper, no varnish.
Forest Stewardship Council certified paper.
All material is 100% recyclable.