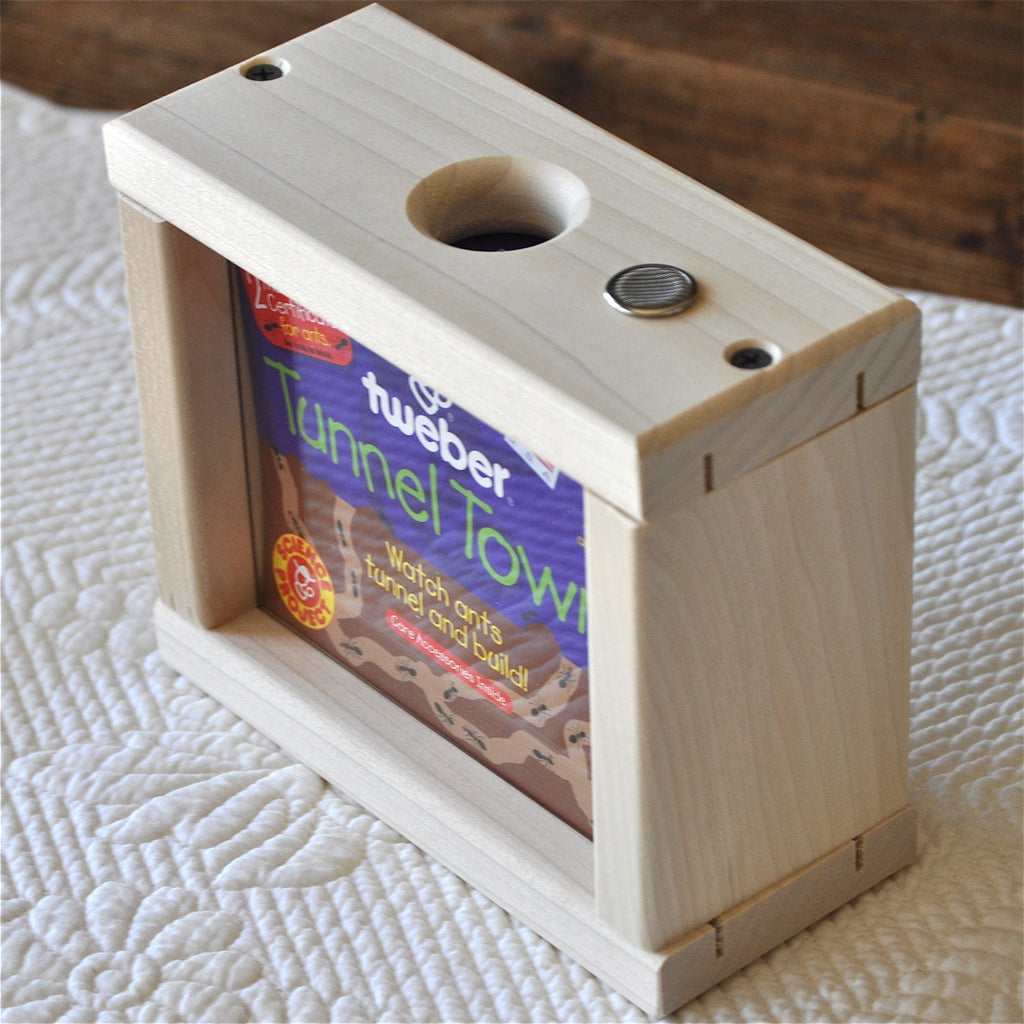 Tunnel Town Ant Farm
Digging, building and storing, the life of an ant is a busy one! Learn all about this industrious insect first hand with this fun and interactive ant farm. 
Clear Plexiglas windows on both sides provide ample viewing, while sturdy wood construction and proper ventilation ensure the ants will be safe and happy. Great for viewing worms and grubs too!

Tunnel Town kit includes: ant farm, eye dropper, tweezers, ant facts. and 2 Mail-In Certificates for ants. Ants can not be shipped to Hawaii and Oregon.

*Does not include sand.
Phillips Screwdriver Required


Measures: 7" x 3" x 5.5"
Made in USA