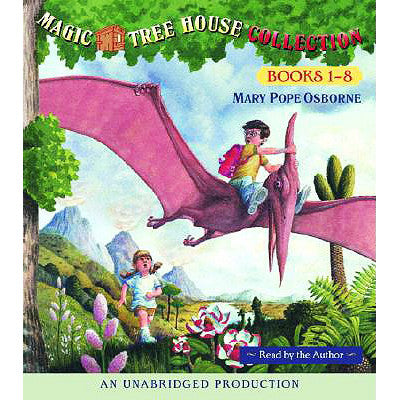 The Magic Tree House: Audio Books 1-8
This bestselling series makes science and history fun by transporting the listener back in time and across the globe. 
   Great for car rides, rainy days, or for those times when Mom or Dad just needs a minute finish something,
the first eight stories of this wonderful series
will whisk your child off to a magical tree house where anything is possible. 

Books include: Dinosaurs Before Dark, The Knight at Dawn, Mummies in the Morning, Pirates Past Noon, Night of the Ninjas, Afternoon on the Amazon, Sunset of the Sabertooth, and Midnight on the Moon.
Read by the author, 5 hours, 40 minutes, 5 CD's



This item ships separately and is not available for gift wrap.