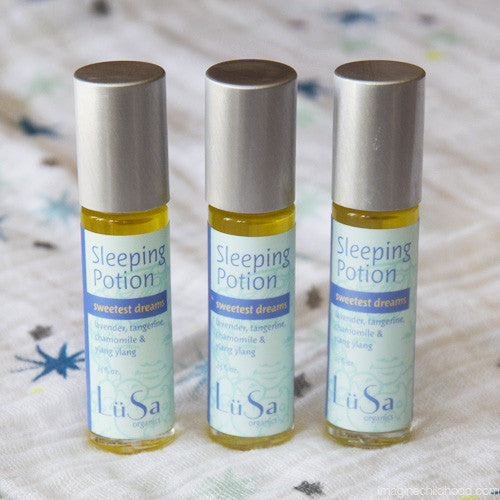 Sleeping Potion Essential Oil Blend
Desperate for sleep, a mom created this essential oil blend to calm her young son. Since then it has earned a devoted following, and we are so happy to be able to bring this wonderful 'Sleeping Potion' to you. We can tell you from experience, this stuff works!  Plus it smells amazing!
Comes in a convenient roller ball applicator. 
Ingredients: *Jojoba oil; essential oils of lavender, tangerine, chamomile, and ylang ylang.
*certified organic ingredient
Handmade in the USA