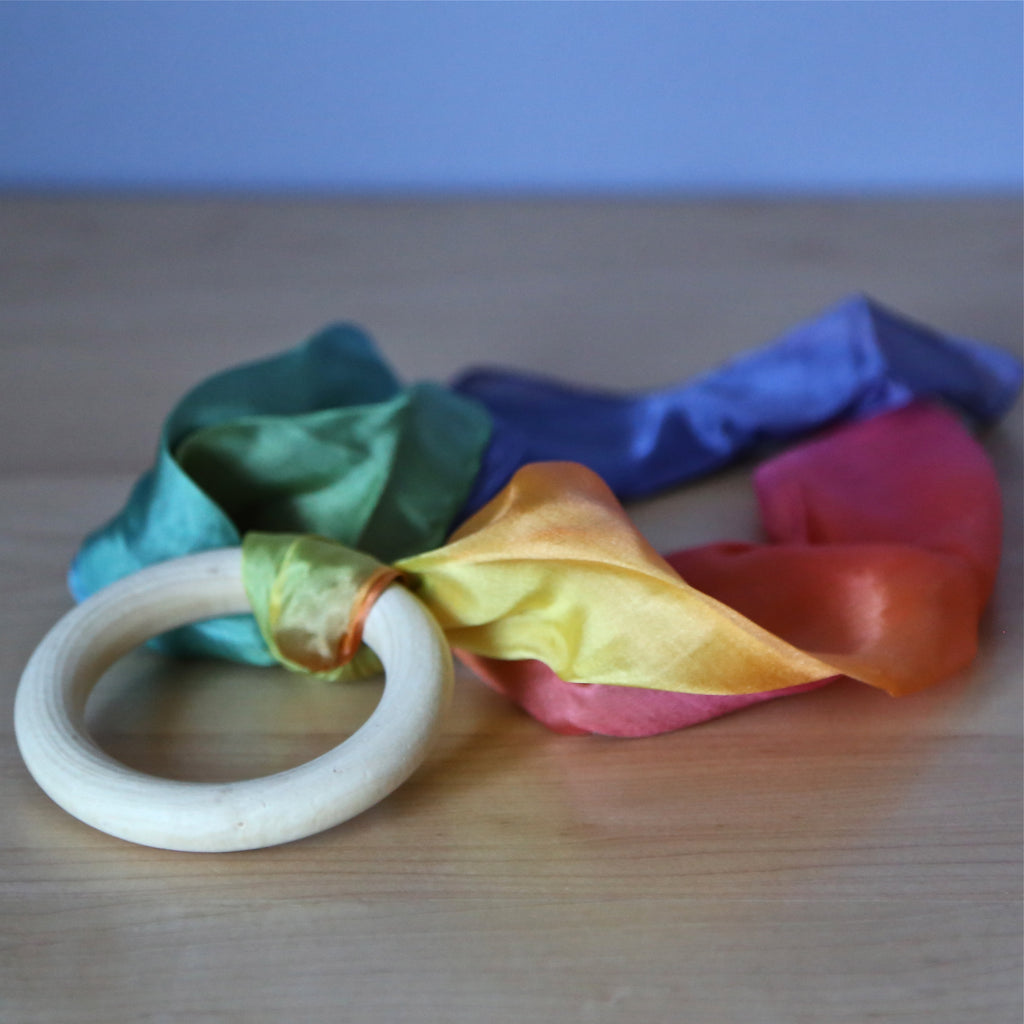 Silk and Wood Teethers
Baby's first silks!
These "teething" toys are made of a maple wood ring with a 21" playsilk securely knotted on to it.
Babies are able to grasp the ring easliy and enjoy the different textures of silk and wood.
Available in rainbow or star.

Hand wash/hang dry as needed.
These are completely safety tested for babies, meeting the CPSIA toy manufacturers guidelines.