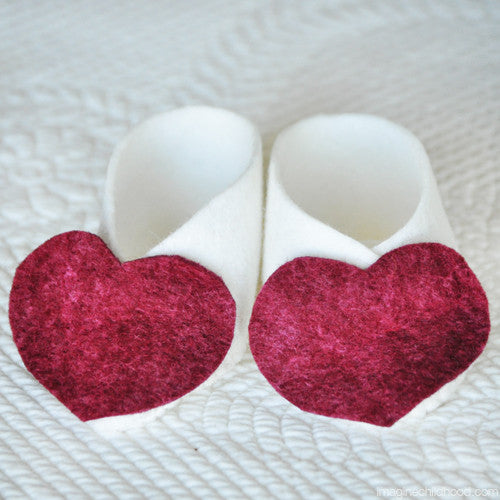 DIY Baby Booties Hearts
Filled with love, Ruby Heart Baby Booties are the sweetest thing! These Ruby Heart beauties are ready and waiting for your handcrafted touch. The perfect gift for an expecting Mama. 
Made from real wool felt, plant dyed with love on Bryndu Farm in Castle Rock, CO.
 Each Kit includes: Felt, thread, pattern, directions.
Size: Newborn
 Age 12+