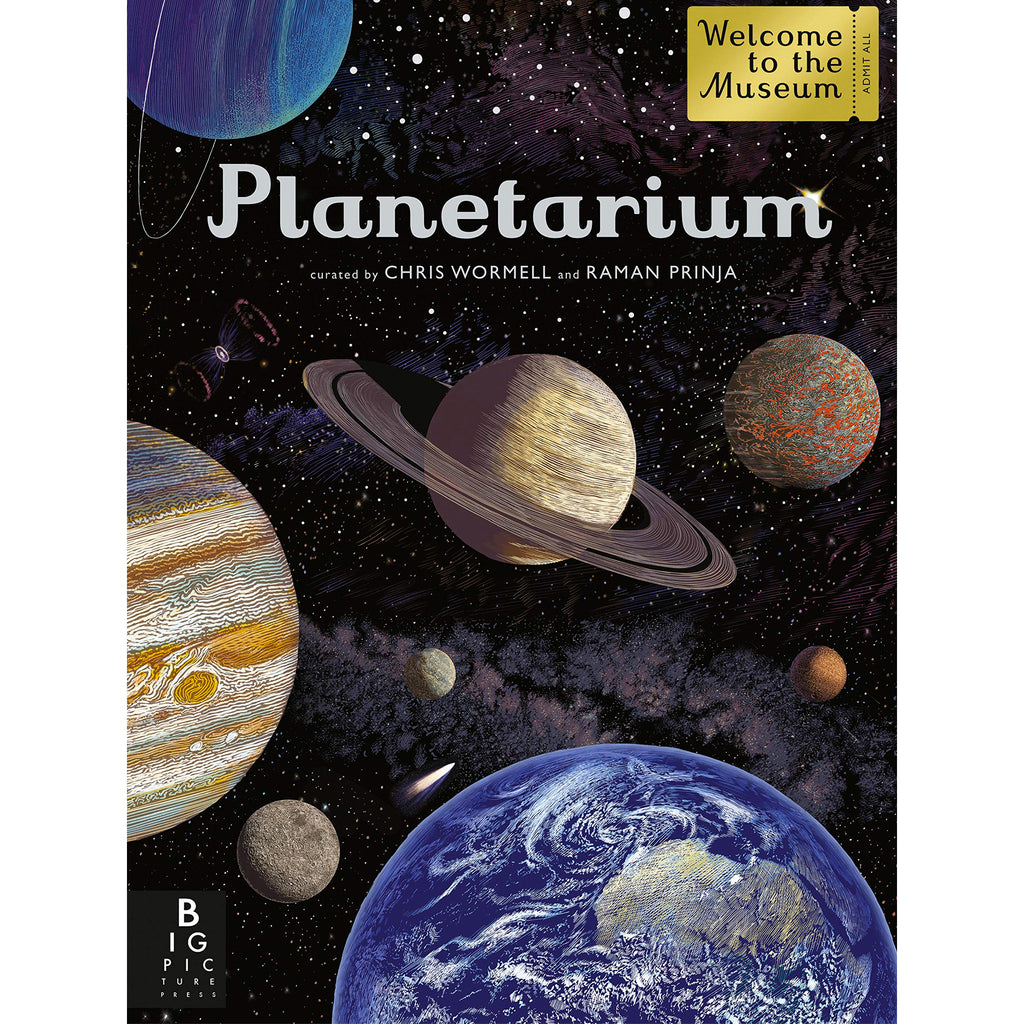 Planetarium: Welcome to the Museum
Welcome to the museum that is always open to explore. Step inside the pages of this beautiful book to discover galleries of galactic matter, expertly curated to bring you the experience of a fascinating exhibition in the comfort of your own home. 
Planetarium features all aspects of space, from the sun and our solar system to the lives of stars, the Milky Way, and the universe beyond. With stunning artwork from Dinosaurium illustrator Chris Wormell and informative text by Raman Prinja, a professor of astrophysics at University College, London, Planetarium is the perfect gift for budding astronomers and armchair stargazers alike.
Ages 8-12 ( Age 4 and up, love to have the book read to them and the pictures capture their imagination.)
Dimension:
11 x .5 x 15 inches
112 pages