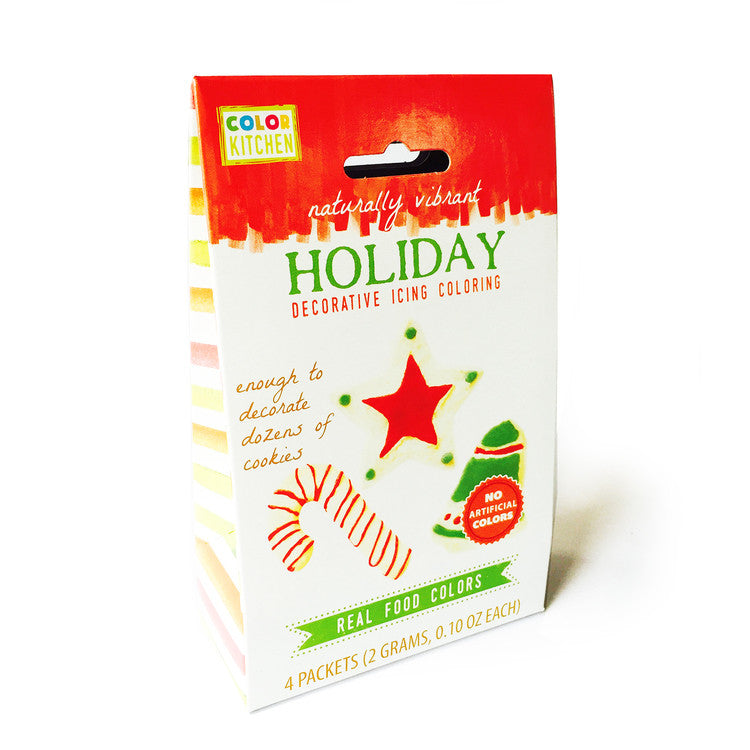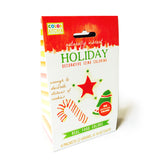 Natural Holiday Food Colors
Vibrant food colors from nature
Decorate holiday cookies naturally! ColorKitchen's decorative food colors sourced from nature come in fun and easy-to-use packets. The packet powders refresh instantly with a couple drops of water or glycerin, to produce maximum color concentration.
CONTAINS: 2 red and 2 green color packets.
Each packet provides enough color for icing a dozen cookies and more. Can also be used for glazes and other decorating recipe favorites. 
GREEN INGREDIENTS: spirulina and turmeric color, non-gmo maltodextrin
RED INGREDIENTS: beet and turmeric color, non-gmo maltodextrin