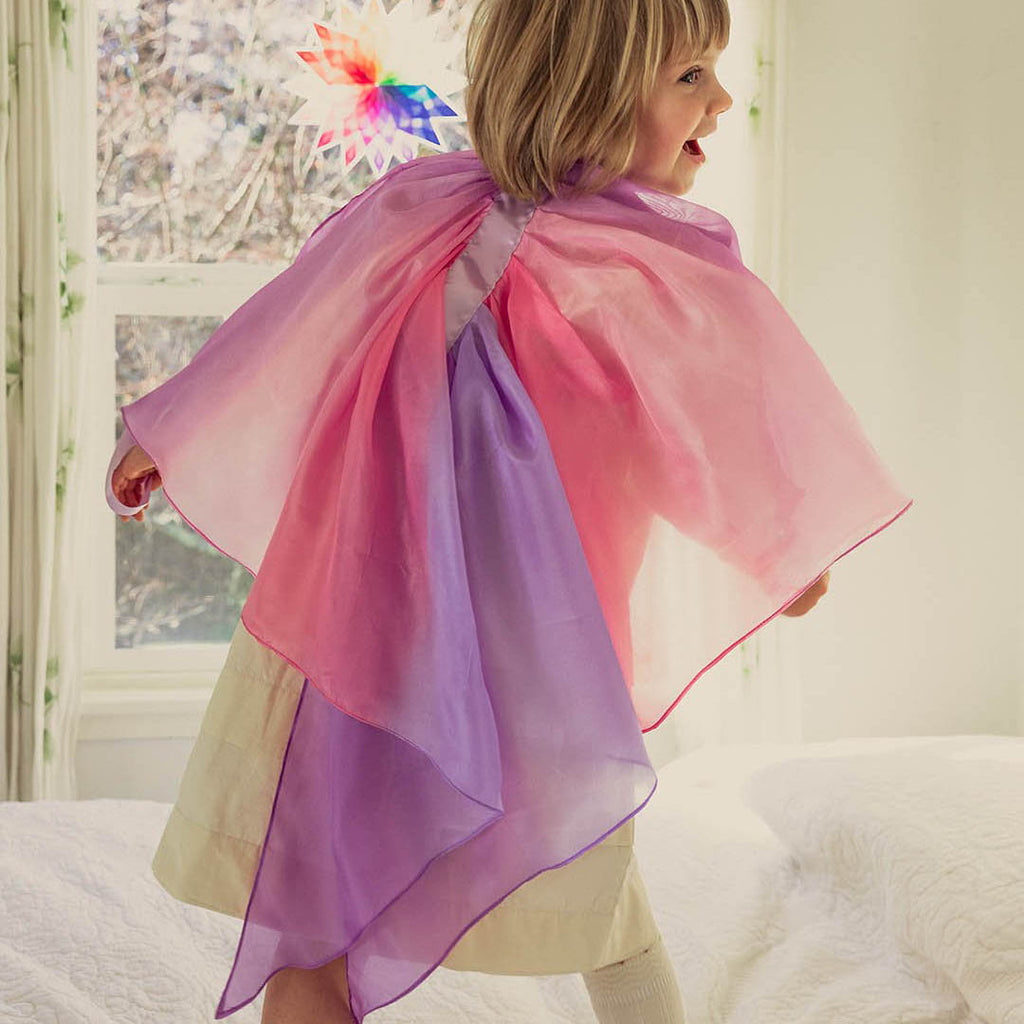 Fairy Wings
What could be more magical than having your own pair of Wings?
Comfortable and versatile, Silk Fairy Wings have are a staple in dress-up.  
Elastic loops make our Wings easy for children to slip on and off all by themselves, with enough stretch to fit comfortably over clothing for imaginative dress-up styling.
The Wings are designed to be simple and open-ended so children can Imagine!
100% Real Silk
Hand Painted
Imported