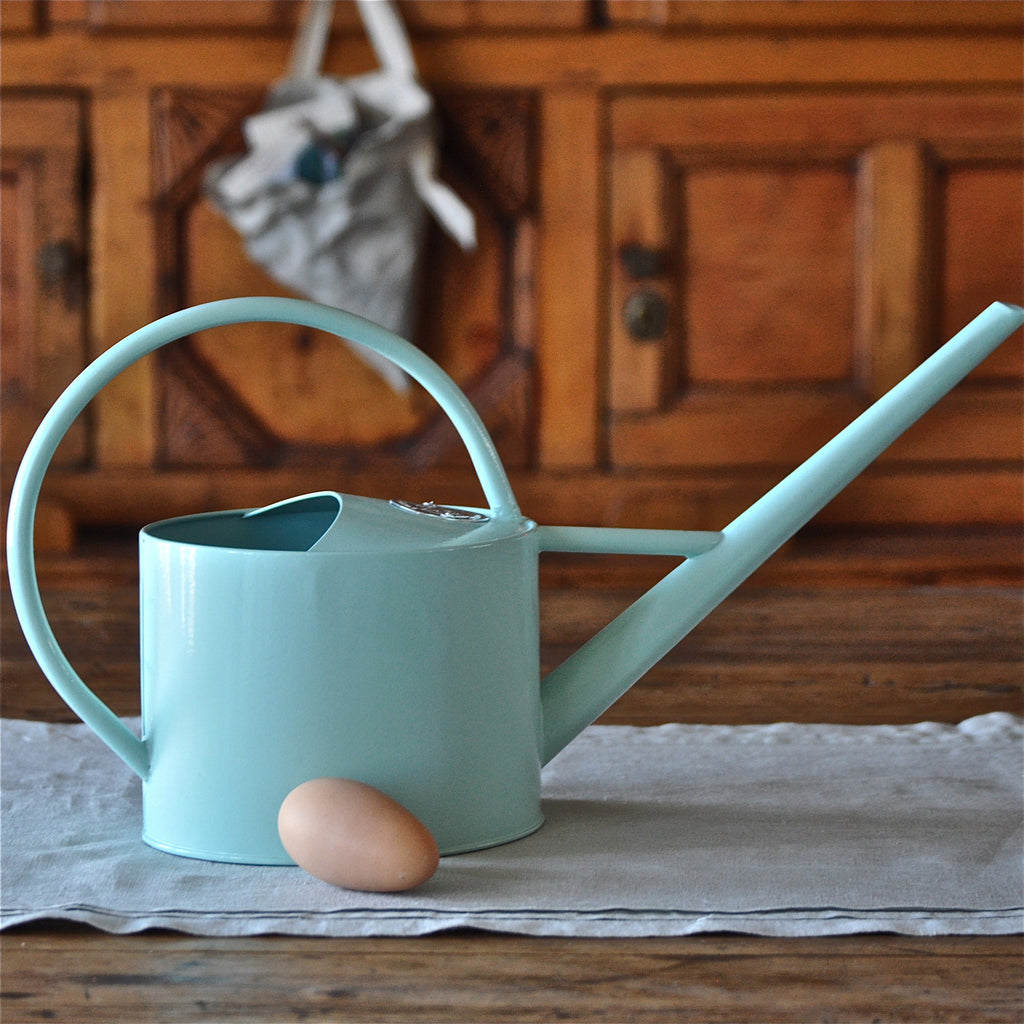 English Watering Can
Delivering exactly the right amount of water to precisely the right place in the plant pot is a bigger ask of a watering can than you might imagine - it's all about balance, design and the feel of the can in your hand. This Powder Coated Duck Egg Blue galvanized steel watering can is just right, as well as looking lovely enough to leave out on your windowsill.
Age 8 to Adult

Material: powder coated galvanized steel.
Volume: 1.7 litres.
Comfortable tubular handle with narrow angled spout for precision watering.
Imported