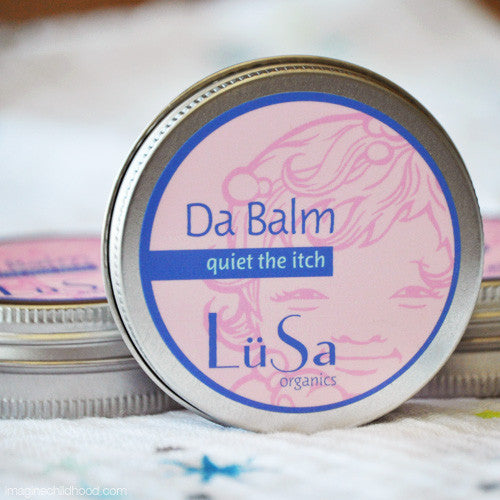 Da Balm
From insect bites to eczema to garden rash, find comfort here. Gentle, safe, and effective rash care for the whole family. Perfect for camping trips and hiking adventures!
Ingredients: Olive oil, *evening primrose oil, hemp seed oil, *beeswax, *avocado oil, *licorice, *burdock, *comfrey, *chickweed, *calendula, *plantain, *chamomile, neem oil, and essential oil blend (lavender and chamomile). *certified organic ingredient
Recyclable, US-made steel packaging.
Handmade in the USA