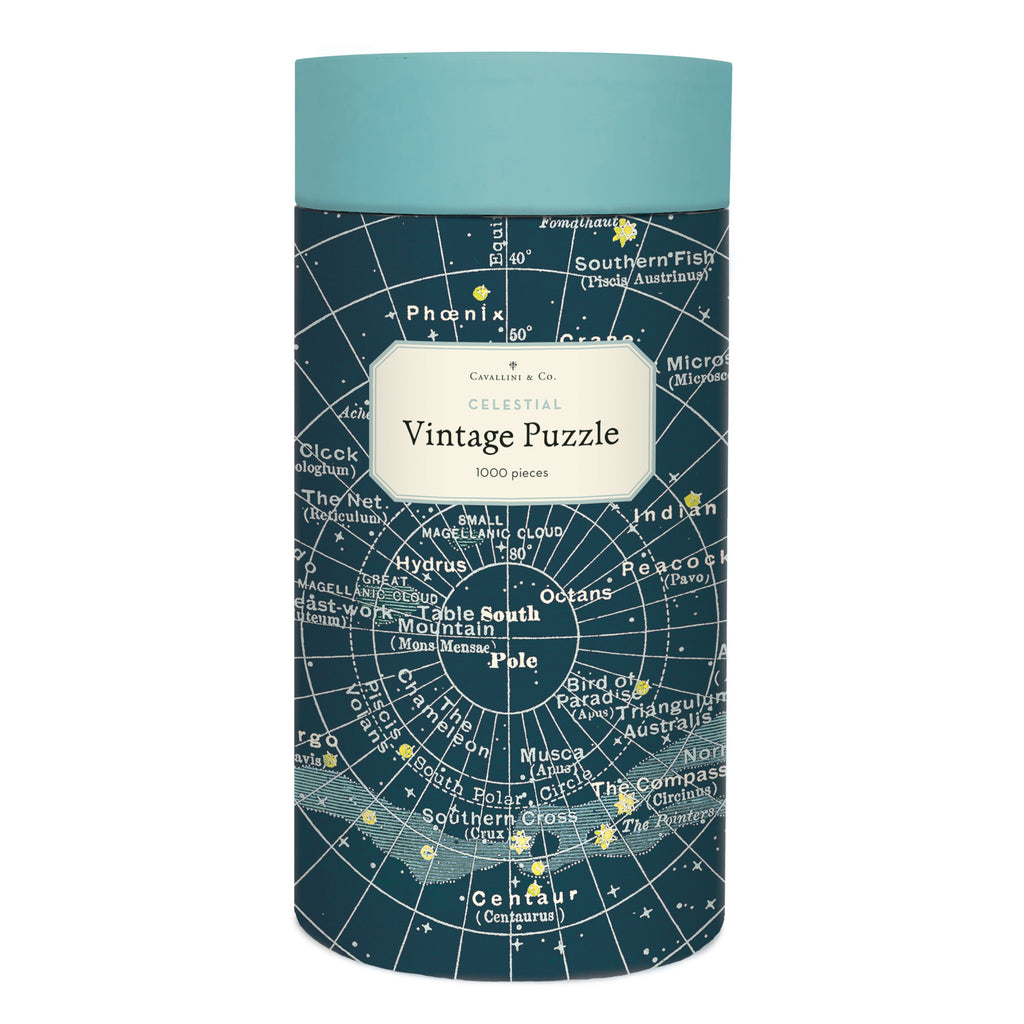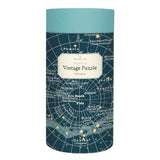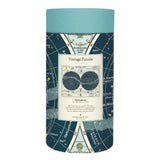 Celestial 1,000 Piece Puzzle
Puzzling a 1,000 piece puzzle sounds like a huge challenge, but in reality, it is a way to learn and relax all at the same time.  This puzzle features a star chart complete with maps of the northern and southern hemispheres, a moon path map, and eclipse diagrams. The puzzle imagery is from the Cavallini archives. 
Each puzzle comes in a 10 inch tube. A drawstring muslin bag safely keeps all puzzle pieces together.
Dimension:
22 x 28 inches
Imported