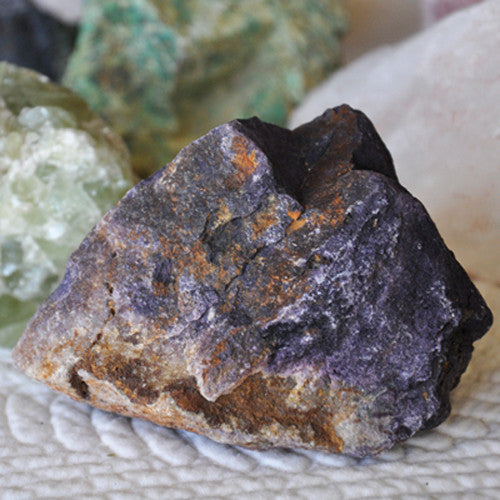 Large Rock Specimens
Know your rocks and you know your environment. Igneous, metamorphic, sedimentary. Rocks and the science of geology are quite literally the foundation of the ground we walk on. Break into the wonderful world of geology with our selection of large rock specimens.

Peridot is the best known gem variety of olivine, a species name for a series of magnesium-iron rich silicate minerals. This bright yellow-green to green gemstone has caught the fancy of humans for thousands of years. Olivine is know to slowly takes carbon dioxide from the atmosphere.
Each rock specimen measures about 2.5-3.5 inches.

Please note the last batch of Calcite came in Orange, picture shows green. 

For ages 4+ with adult supervision