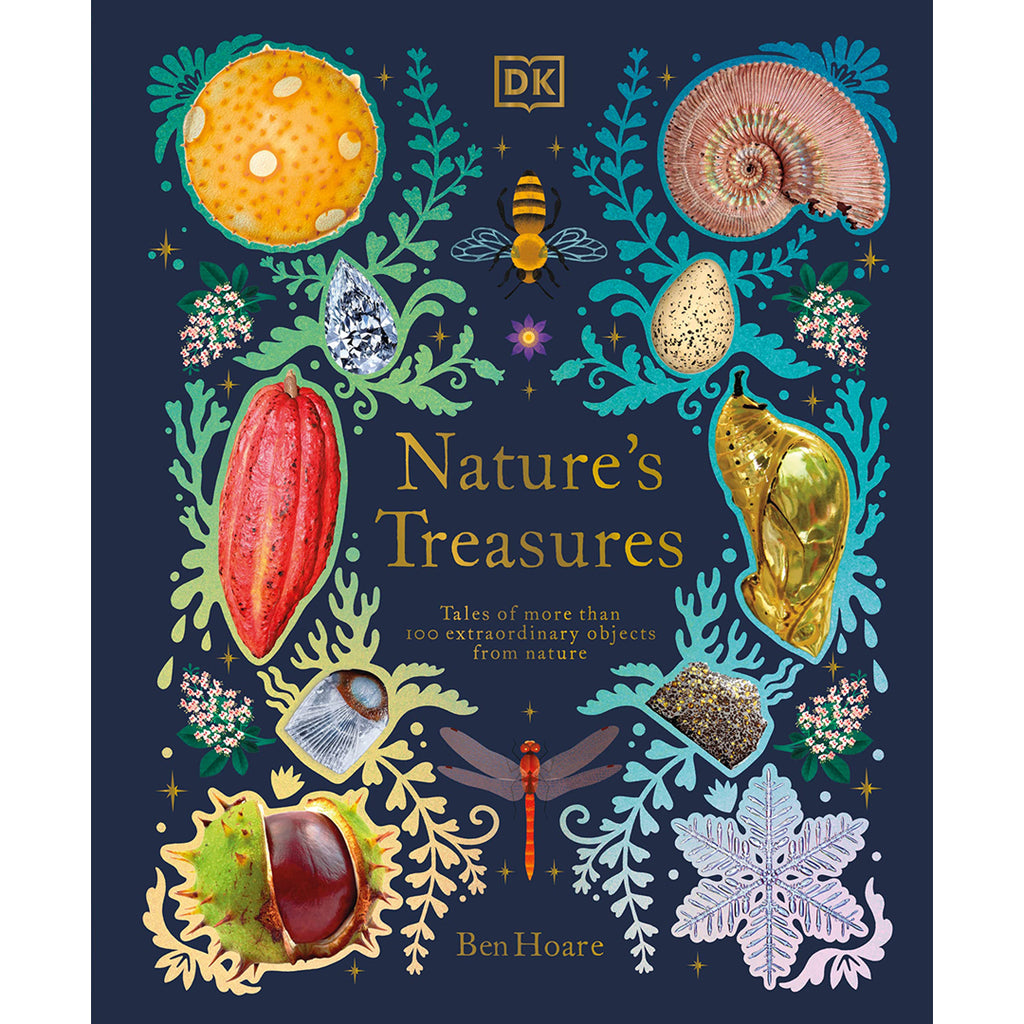 Nature's Treasures
The wonderful and mysterious natural world is yours to explore! 


From a fragile and beautiful bird egg to a glittering meteorite from space, discover more than 100 intriguing natural objects with fascinating tales to tell in this beautifully illustrated wildlife book for children. 


This unique nature reference book has a fun, new approach that teaches children about nature through objects. It includes:


   • More than 100 amazing objects that you can find in nature made by geological processes, or by plants and animals.
   • Four chapters: Animals; Plants, Fungi and Algae; Minerals and Rocks; and Made by Nature.
   • Illustrated diagrams that support understanding.
   • Large, detailed photographs of truly fascinating objects.
   • Eye-catching jacket finishes: gold foil, holographic foil and metallic gold edges.

A lump of coal, a cacao pod, a mermaid's purse, a fossil, a pine cone, an owl pellet and a chrysalis — all tell a story. Learn how bristly mouths help huge whales capture tiny animals, marvel at rocks and minerals forged through time, and discover how studying a leaf skeleton can tell us how it transports food. 


Nature's Treasures

 
takes you on a tour of our planet through incredible objects made by nature itself. Objects are shown with truly stunning photography and colorful illustrations to help explain the science behind them. The lively descriptions explore the remarkable tales of each item, and all are packed with fascinating information.

It's the perfect first book about nature for inquisitive children ages 7 and up who love to spot things when exploring outside and want to know more about nature.
Dimensions: 11 x 9 inches