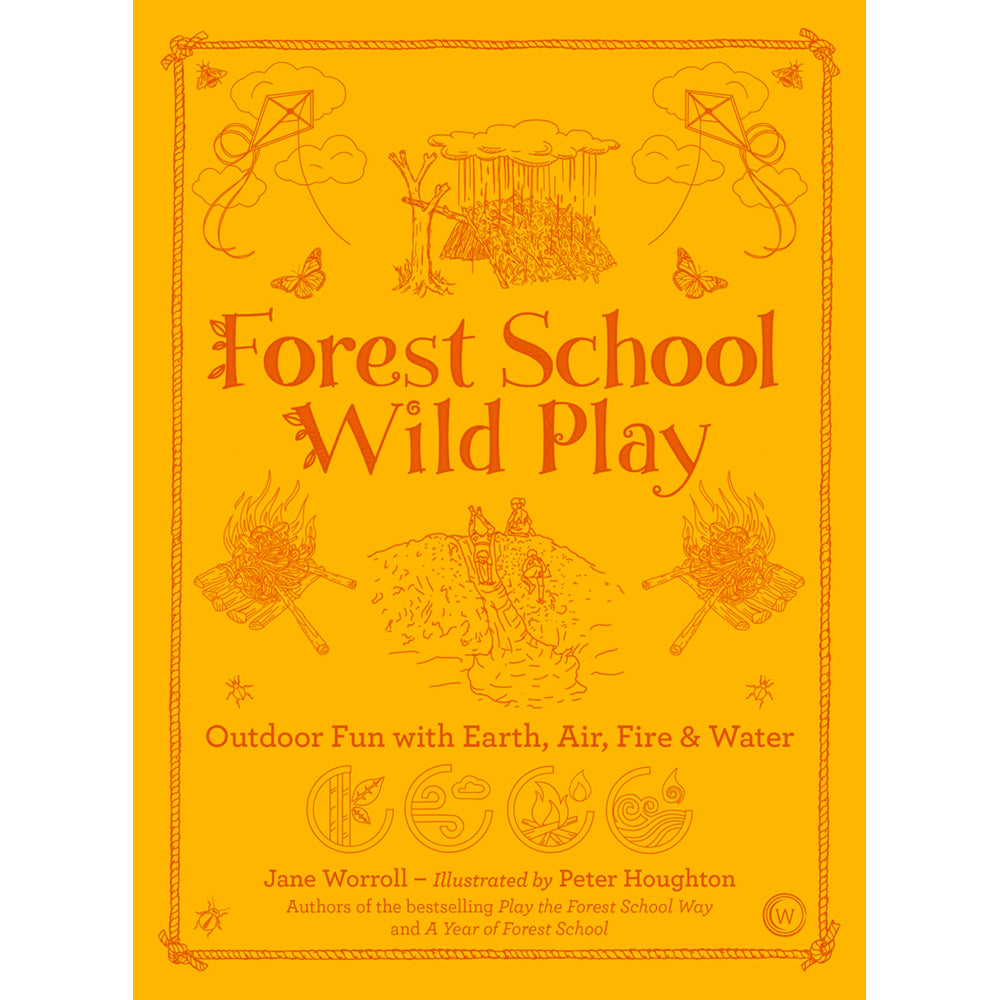 Forest School Wild Play
The ultimate antidote to screen time – outdoor play with your kids! Whether you are a parent, a teacher, a Forest School leader or anyone else looking after children, this invaluable guide to nature-based play is full of ideas to get kids outdoors, learning about and connecting with nature, developing new skills and having fun. These new Forest School crafts, games, and survival activities are all themed around the elements of earth, air, fire, and water, with an underlying message of sustainability and wonder at the amazing web of life.
For earth, make a mudslide, try Bogolan mud painting on cloth, or hurl mud missiles at a moving target. For air, make a bullroarer or a whistle, build a kite and fly it, or predict the weather by reading the clouds. For fire, dig a Dakota fire pit, make a bug-repellent torch or learn how to navigate using a shadow stick. For water, mix natural dyes, build and test a rainproof den, or drink foraged birch twig tea from a crafted log cup. There are also four magical stories to tell the children – one for each of the elements –guaranteed to spark their imagination.
Paperback