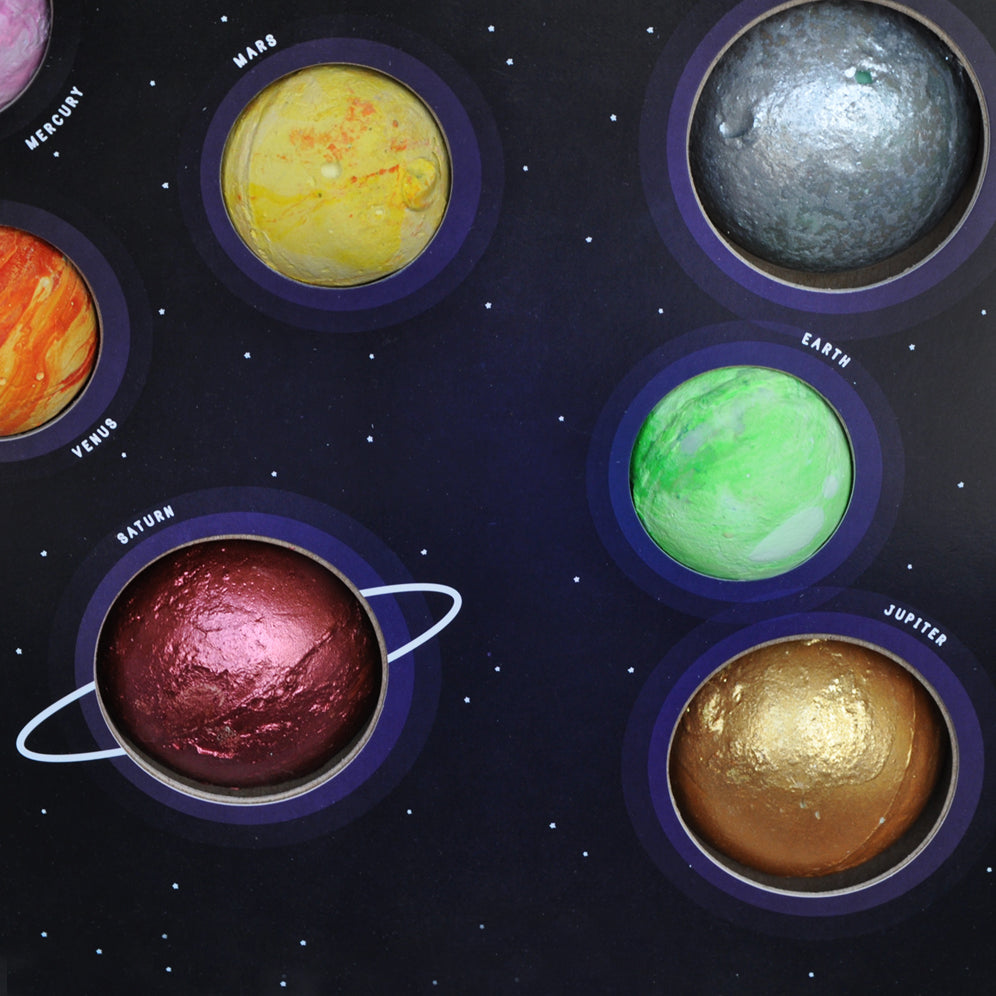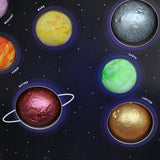 Solar System Sidewalk Chalk
Are your little ones, OBSESSED with space and the planets of our solar system? If yes, then this box of sidewalk chalk will add another dimension of learning, and play, to their understanding of our solar system.
Each box contains nine planets (we couldn't leave out Pluto!) all poured in multiple colors and have cores, layers, and crusts, just like real planets! The three large planets - Saturn, Uranus, Jupiter - have three colors inside and the six smaller planets - Mars, Earth, Venus, Neptune, Mercury, Pluto - have two colors.
Handmade/Small Batch Sidewalk Chalk
$2 from every sale will go to
The Children's Hospital of Philadelphia  to support Autism research.
Plaster of Paris, tempera powders and acrylic paint.
Biodegradable and recyclable boxes and plant based film window.
Safety:
Choking hazard: This product contains small parts and is not suitable for children under the age of 3 without adult supervision.