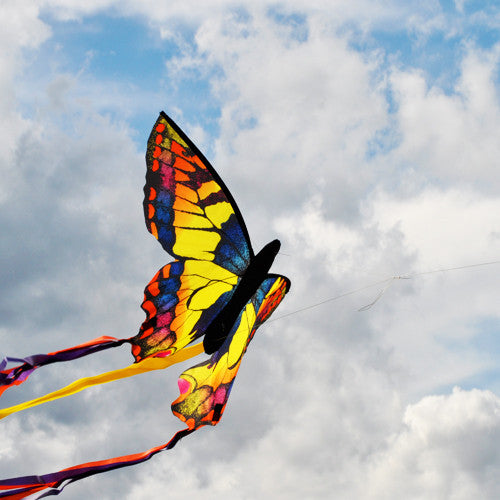 Small Butterfly Kites
There is nothing like flying a kite on a windy day, not to mention a beautiful kite like this one. Brightly colored with wonderful long tails, we just couldn't put this darling butterfly down. 

Easy to assemble and even easier to fly, this kite will have your little one chasing butterflies all afternoon.

Width 13"
Height 20"
Sail Rip Stop 1.5mm Polyester
Line included 22 lb, 80" on Spool
Wind 4-13mph
Age 5+