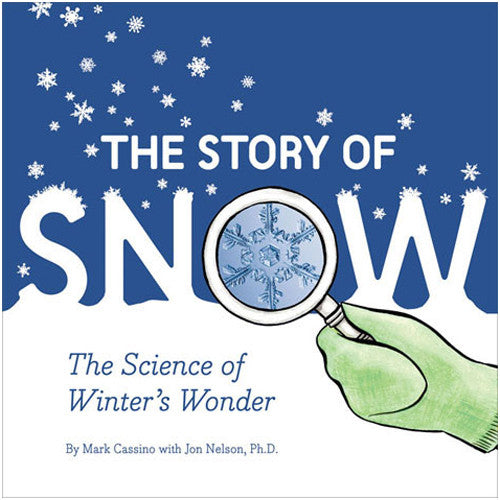 The Story of Snow
Ever wonder how snow forms, or why snowflakes look the way they do? Did you know that no two snowflakes are alike?

Dive in to the incredible world of snow and ice crystals in The Story of Snow: The Science of Winter's Wonders by Mark Cassino and Jon Nelson, Ph.D. Part fun and part real science, this book is filled with delightful illustrations and close-up photos of actual snow crystals. Even learn how to study them yourself!

Let the wonders of winter last year-round with this wonderful introduction to snow!
Age 8 - 12

Paperback
36 pages
Dimension:
.2 x 9.7 x 9.7 inches